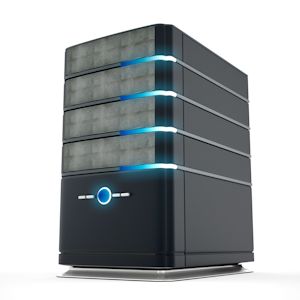 The release of Windows Server 2016 has caused a lot of confusion – particularly in the SMB space – regarding how to properly license a Windows Server. Why? Because Windows Server 2016 is licensed per processor core, where previous versions were licensed per physical processor.
Prior to Windows Server 2016, if you had something like a Dell PowerEdge R730 with one or two physical processors (or a comparable server from HP, IBM, etc.), you could purchase a single Windows Standard Edition server license and you would be legally licensed, because a Windows Standard Edition license covered up to two physical processors, regardless of how many processor cores the processors contained. The only reasons you might need to purchase more than one Standard Edition license for a single physical server were if (1) you had a server with more than two physical processors in it, or (2) you needed additional virtualization rights. (A Standard Edition license allowed you to run one physical plus one virtual server instance, or two virtual server instances if the physical instance was used purely as a virtualization host. If you needed to run more virtual instances, you could "stack" Standard Edition licenses on your physical server, or you could license it with Datacenter Edition, whichever was most cost-effective.)
By contrast, Windows Server 2016 is licensed based on the total number of processor cores in your physical server. You must purchase a minimum of 8 core licenses for each physical processor, and a minimum of 16 core licenses for each physical server. However, since licenses come in 2-core license packs, that means you must now purchase eight 2-core license packs in order to legally license that same PowerEdge R730 that you used to be able to cover by purchasing a single license.
Here's the good news: it isn't going to cost you any more money. A 2-core license pack for Windows Server 2016 Standard costs roughly 1/8 as much as a single Windows Server 2012 R2 Standard license. So the total cost of those eight 2-core license packs will be within a few pennies of what you're used to paying. It's just a lot more confusing, because you now have to buy eight of something instead of one of something, just to license a single physical server.
The same change, by the way, was made in Windows Server Datacenter Edition licensing.
So what, you may ask, is the point of doing this if it doesn't change the total cost? The answer, gentle reader, is that it doesn't change the cost for those of you who are running R730s (or comparable dual-processor servers) in your data center. It does change the cost for enterprises that are running high-density data centers built on, say, AMD 12-core or Intel 16-core (and soon to be 18-core) processors. In fact, if you have a high-density, virtualized data center running on blade servers with two 16-core Xeon processors each, and you're licensing with Datacenter Edition because, well, because you've got a high-density, virtualized data center and you need the Datacenter entitlement for unlimited VMs per server, it will cost you twice as much to license your environment with Windows Server 2016.
Those of you who purchased earlier versions of Windows Server with Software Assurance – provided that Software Assurance was in effect at the time Windows Server 2016 hit "General Availability" – will receive core rights as follows:
If your servers have eight or fewer cores per processor and 16 or fewer cores per server, you now have the rights to a "full core license grant." In other words, each Windows Server license with S.A. that you had will now become the equivalent of eight 2-core license packs, and when your S.A. is up for renewal, you will renew on that basis (if you choose to renew at all). You can upgrade to Windows Server 2016 immediately if you choose – you don't have to wait for your S.A. renewal date.
If your servers have more than 8 cores per processor and/or 16 cores per server, you can still upgrade to Windows Server 2016 at any time. However, when your S.A. comes up for renewal, you must pay for Software Assurance on the incremental cores you need to legally cover your servers – but you don't have to purchase more core licenses, just the S.A.
As always, I must stress that I do not speak for Microsoft, and the final word on any Microsoft license issue comes from Microsoft itself. You can download a Windows Server 2016 licensing datasheet at http://download.microsoft.com/download/7/2/9/7290EA05-DC56-4BED-9400-138C5701F174/WS2016LicensingDatasheet.pdf.