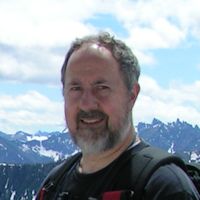 Sid Herron has a deep technical background and has been active in the Microsoft and Citrix partner community since 1996. Sid has earned a number of professional certifications including VMware Sales Professional, DataCore Sales Professional, Microsoft Sales and Marketing Competency for Server Platform, and was one of the the first people in the world to earn the Citrix Certified Sales Professional (CCSP) certification – passing the test while it was still in "beta." He has held various roles in technology sales and marketing at VirtualQube, Inc., Moose Logic, Vector ESP / MTM Technologies and Teltone Corp., and is currently employed by
Xiologix, LLC
. He has been blogging about technology since 2008. When not in the office, Sid enjoys hiking and camping with his wife and their two dogs in Washington's North Cascades, as well as singing bass in the
Seattle Ensign Symphony & Chorus.
Sid can be contacted through his LinkedIn page at www.linkedin.com/in/sidherron, or directly at Sid@SidHerron.com.
Obligatory disclaimer: Xiologix is a reseller partner of Citrix, Microsoft, VMware, and many other IT infrastructure products. However, the opinions expressed in this blog are Mr. Herron's own opinions, and do not necessarily reflect the offical position of Xiologix.